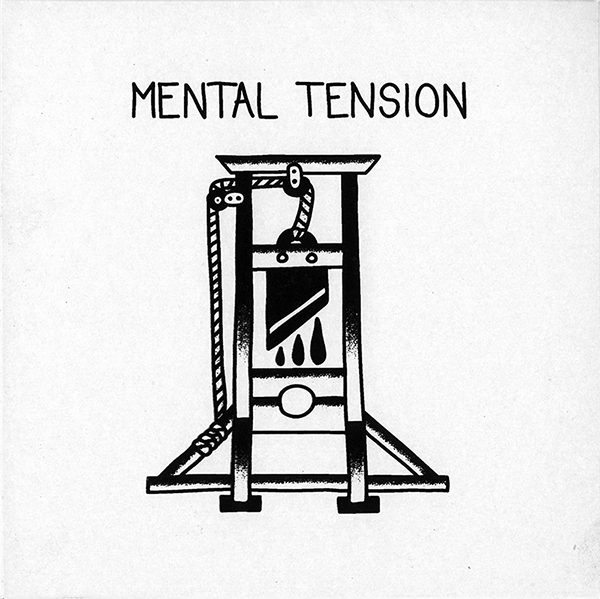 Medication Time are fairly new on the scene and their demo tape was really solid and took many people by surprise. This record contains short blasts heavily influenced by grindcore and every fan of new school American power violence will be more than pleased to hear this harshness. Their lyrics also reflect bleak aspects of living in a small town in a forgotten part of Slovakia (pawn shops, shitty cheap drugs etc…). On the second side you can hear Mental Tension, a band of four degenerates who have collected experiences from other bands as Boiling Point, Fyasco, Downstream and their demo from 2016 caused some well-deserved uproar on our local scene. Their new seveninch continues in their original legacy of mixing stomp hardcore in the vein of Boston Strangler and The Flex with a healthy dose of old school power violence goodness inspired by the gods of Infest. The result is a bestial creation with lyrics about drugs, slot machines and dark side of night life.
Both bands have different approach to extreme hardcore, but they show that the scene is still thriving. POWER VIOLENCE RESPONSIBLY!
Edition of 300 copies made by hand and hand numbered. Silk screen printed cover on heavyweight recycled paper with risograph printed insert sheet paper. Bone white 7 inch /45 rpm speed record housed in black paper sleeve. 3mm spine.
recorded march 2017 by Libor (Vomitor Sound).
cover photo by Jozef Benovsky
live photo by DeeXGee.
print by uutěrky, KudlaPress
vinyl manufactured by XvinylX
pressed by GZ Media
released in cooperation with Badluck Records
released 17/01/MMXVIII / Discogs
order@analogfreaks.net