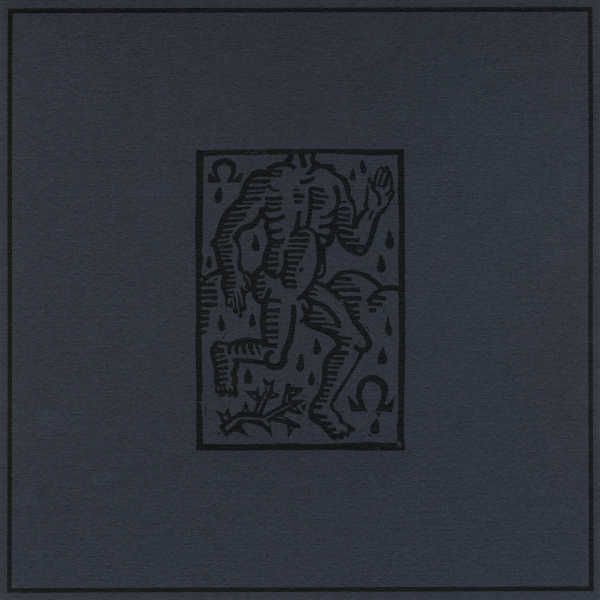 You will either die or be resurrected. Start the blaze that will guide your journey to eternity. Omega is used in the title as a symbol of both immortality and the entirety of human existence. The main impulse for composing is spontaneity and breaking with the conventions of the previous releases. This is one of the ways how to describe a brand-new record by this sludge duo released after a long period of silence.
You can look forward to a previously unreleased song plus a cover version of Beton (dear friends of the band). It is the first time that this instrumental duo incorporated some vocals into a song. This definitely brings a new element to their music. Marie (whom you may know from her previous band LAKKA) took care of the vocal duties and enriched the song with her distinctive style of screaming.
The tunes were recorded by Anders from Dödsmord studio based in Prague. Mastered by almighty James Plotkin known for his great work on many sludge albums, and also cooperating with respected artists such as Jesu, Merzbow, or Tim Hecker.
The overall mood of the record is also reflected in the linocut cover artwork made by Jozef Tušan, which is screen-printed on high-quality paper by long-time friends from Uutěrky. Released in a super limited run of 55 pcs by Analog Freaks records.
Lathe Cut By Korobushka Records
Layout Desing/Typography By Analog Freaks Records
Silkscreen Printing By Uutěrky
Artwork By Jozef Tušan
SOLD OUT
Edition of only 55 copies made by hand and hand-numbered with silk screen printed cover on heavyweight grey paper. Black 7″ 45RPM lathe-cut vinyl record.